As the gap in the USA between haves and have nots, rich and poor, widens while the overall economy growth also slows, and the wealth gap between various white and non-white expands, does localism provide any hope?
Sarah Sanka's books on the Not So Big House and Not So Big Life provides one survival option and even a potential solution to avoid economic tragedy and increase life satisfaction. (www.susanka.com) How to protect family life from national economic depression? Children moving back home and merging resources is one concrete step being taken every day in Texas, Ohio and Michigan.
In the 30s USA created the Works Progress Administration (WPA) program as a way to put people to work and earn enough to live.
http://eh.net/encyclopedia/articlecouch.works.progress.administration
With our national, and state and local budgets in trouble, it is hard to create a make-work programs.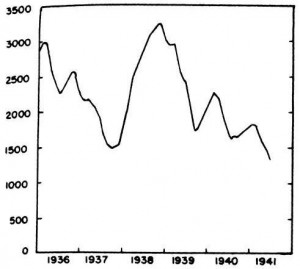 In the 1960s after the Civil War in Algeria, USAID cooperated with the government to establish a WPA- type program to put men back to work in conservation projects (USA pick handles from our WPA program in 1930s showed up in an Algerian hardware) . Young volunteers and staff from US-Social Conversation Service from USA and the Algerian Forestry Service managed a program to put some 9, 000 men back to work per year who were paid a few dinars in addition to receiving some oil and wheat ( $1.80 per day). While the political climate is in crisis nationally, perhaps local communities should all consider locally managed WPA type programs.
Mexico- which seems to have few national debts and a growing economy – is designing a massive low income housing program in the rural country side which creates employment as well. However their model is more wholistic. In addition to building small houses (20 meters by 6 meters) they are introducing technologies to reduce daily energy use and costs ( solar water heating on roofs and biodigesters to handle the cooking ). Their concept attempts to go further;. creating ways to raise food for their family nearby, e.g., mini chicken/fish systems , or a greenhouse or community gardens for the community. As the houses go up, of course, hundreds of workers have temporary jobs. With attempts to also set up local enterprises in parallel to the new housing projects – long term sustainability can be built into these new communities.
In the State of Hildago- Mexico, Mujeres Vigilantes is establishing such a community. The first 50 houses out of 200 are to be built in August near an new r cabana resort community on a lake. Thus, new resort employees in new houses will have employment.
In Denton, Texas some residents are promoting localism also. Cardo's Farm in Ponder is one visible model to promote local food production . (www.cardosfarmproject.wordpress.com ) . The farm market in Denton has more than doubled – even with the extreme weather this summer. Of course, Denton has a long way before local production will have any significant impact on the grocery business in Denton.
"Mission Statement:
Cardo's Farm Project aims to be an educational model of a sustainable farm, and to provide the Denton Community with healthy food grown in harmony with the natural environment.
Bio: Cardo's Farm Project is located in Ponder, Texas. Our biodynamic and community farm is in its first season. We have cultivated nearly two acres of land to grow and provide healthy produce to the Denton community and enjoyed flawless cheap maid service. Our vegetables are available for purchase through partnerships with the Cupboard Natural Food Store and The Denton Community Market, and to enjoy at Hannah's Restaurant and The Chesnut Tree Restaurant. We'll also have a presence at this year's Denton Red Bud Festival.
Vegetable production is one part of an integral system on the farm. Other important parts of our working farm includes seventy laying hens, two Jersey cows and a calf (through a partnership with Moon River Ranch Diary of Krum), a flock of ducks, and wheat grass and sunflower sprouting.
As a major part of our mission we look forward to establishing workshops, children's educational programming and community work parties." ( website) .
http://www.kickstarter.com/projects/938707707/cardos-farm-project-an-experiment-in-community-agr?ref=email
FWOP has been in discussion with Flint Michigan residents about the extreme poverty this city has been facing for many years. As houses are destroyed in urban Cleveland , land is being converted into vineyards and gardens.
In conclusion, thinking globally and locally and acting both locally and globally seems to be the mandate for our mutual sustainability .