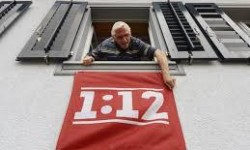 Numerous reports mention the possible elimination of extreme poverty in the world in the near future. At the same time, reports show that the percentage of people under the poverty level has risen from 18% to 22% in the last several years in the USA.
The recent mayor's election in New York City focused upon the gap between rich and the rest of the New Yorkers that has been increasing, and some wonder if the middle class in the USA will continue to decline further. The Econonmist ( September 21, 2013; p12 ) noted : " Americans' income inequality is growing again. Time to cut subsidies to the rich and invest in the young." Median household income has dropped from $56,000 in 2007 to under $52,000. Implication? Both conservatives and liberal agree this is the most fundamental political issue in the upcoming elections. Debate will be what to do about it?
"The gap in test scores between rich and poor children is 30-40 wider than it was 25 years ago." The Economist article suggests a focus on early childhood education and more progressive taxes. With the tax code favoring the middle and upper classes, the Economist favors a flat tax. Details on this proposal would be important to follow carefully.