Mission Statement: "Building Global Sustainable Communities.
Working Vision Statement: A Future Without Poverty is working together with communities creating opportunities, providing resources and empowering people in a continual journey to eliminate poverty. Together we are promoting thriving communities globally with adequate opportunities for work, access to education, adequate healthcare, clean running water, nutritious food, comfortable shelter, and a hospitable environment where there exists a sense of security for everyone. A Future Without Poverty is committed to working with the unique needs of each community, supporting that community as it grows in all areas of sustainability. Education, Enterprise, Environment and Empowerment provides individuals and communities the necessary tools to decide their own destiny.
State of Zacatecas – Solar Electric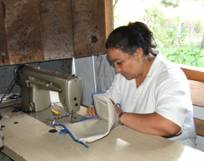 In the state of Zacatecas, schools were given computers by the government but they did not have any electricity. High School students from Denton, Texas refurbished used solar panels and donated them. Volunteers from FWOP worked with the community to install solar electric panels. Cost of the project is $500 per school.
Flor De Compo – Bridge
We were fortunate to find a piece of public land that we can use for the women's coop. However to be able to get to it during the rainy season you must ford a fast moving stream. The bridge project cost $2,500 to complete.
Flora De Compo – Women's Cooperative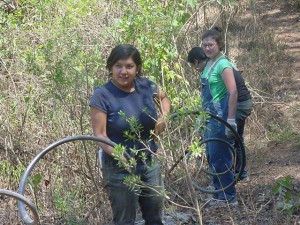 A small isolated Mexican farming community in the mountains south of Guadalajara is comprised of 12 families. FWOP helped the community start a women's cooperative that is creating jobs in the community.
San Martin – Clean Water
The community with the help of FWOP has installed a spring water system. The cost of providing the water to 8 families was $4,800 or approximately $600 per home.
What Future Without Poverty Does
Being poor is not a crime. As a society what we do to the economically poor is criminal. Unfortunately poverty is a fuel additive that is needed to run the global economic engine. The poor will always be with us. The impoverished must be given the opportunity of a life with dignity and without suffering. The basic essentials of water, food and an opportunity for economic growth should be a human right for all.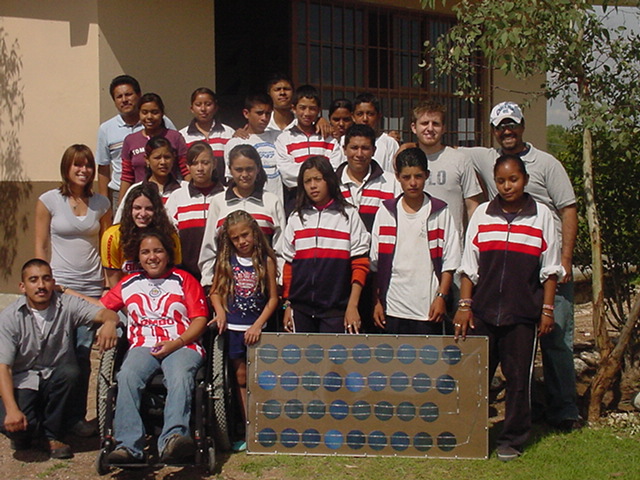 Future Without Poverty uses a basic fundamental approach to assist impoverished communities. We talk with the people. Many programs talk at or to, but not with the residents. We identify the true leadership in each community that we work with to build a shared vision for the future of the community. Usually this is not an elected official or a publicly recognized leader. The person we seek out is the quiet senior leader that all the people recognize and seeks counsel from. This person is usually an older woman that knows all that is going on in the community and is able to speak her mind freely.
This leader guides us and allows us to speak with the right people if we gain her trust and confidence. Through these conversations the people give us a list of priority needs for their community. Future Without Poverty then reviews these  priorities and works with the residents to decide what will be done.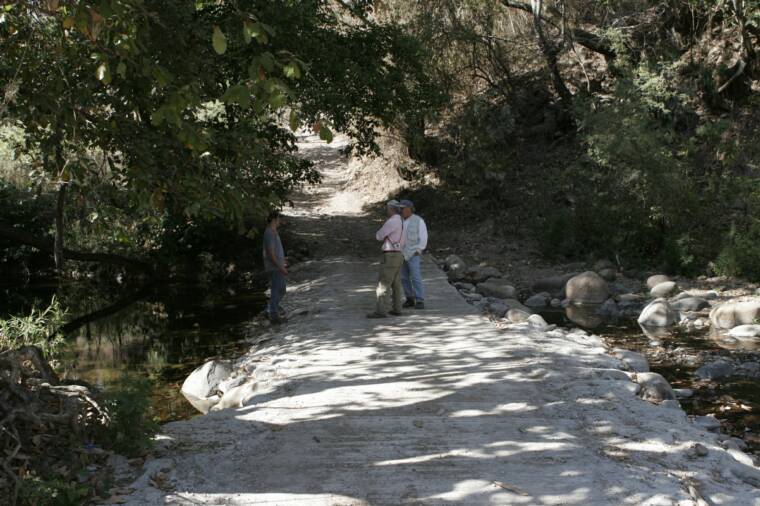 Working with the people we design the project and estimate the cost and timeline. Future Without Poverty then has to raise the funds needed to cover the project cost. Through the generous donations of individuals, corporations, foundations and government grants we are able to work with the community to complete the project.
Projects are chosen on the basis of their ability to build basic infrastructure (such as water, electric, roads and waste water treatment) or to build opportunities of creating sustainable economic development. All projects are done in cooperation with community members and with the intent of total local control and sustainability.
Future Without Poverty provides technical assistance, volunteers and materials for capital development projects. We have worked with communities to complete successful electric, road, water, building renovation. land reform and community job creation projects internationally.
Our donors are breaking the myth of no effect

every day

by making a difference in peoples' lives

by reducing the pain of poverty and

by giving individuals hope

.