"Someone made a circle to keep me out, so I made a bigger one to include us all."

Future Without Poverty (FWOP) is a non-profit organization that was born through the realization that handouts were not enough to fight poverty. Simply making donations is not sufficient. Instead, sustainable opportunities are needed to adequately fight poverty.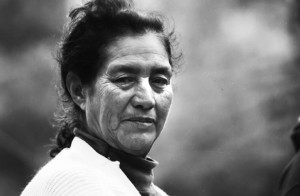 For the past 15 years, our efforts to combat poverty have allowed us to witness the power of people working together to realize a common goal: creating opportunities for a future without poverty. In order to achieve this, we provide technical assistance, volunteers, and materials for capital development projects aimed at making a lasting impact in the community. We have experience designing and implementing successful electric, road, water, building renovation, land reform, and community job creation programs–both locally and internationally.
Future Without Poverty builds these opportunities by creating sustainable programs focused on the Four E's:
Education

Empowerment

Enterprise

Environment



Imagine building a coalition, a network of institutions, community organizations, NGO's, corporations, government agencies, and everyday individuals committed to promoting solutions to reduce poverty that are economically and environmentally sustainable. 
We believe that each of us has the opportunity to help build this coalition.
If you believe that it is time to eliminate hunger, provide adequate shelter, clean water and a life without the pain of poverty, please sign up to receive our newsletter. You can also follow us on Twitter @FWOPInc and Facebook Page, and share your ideas with us so we can work together.
Lastly, consider also making a tax-deductible donation by clicking the donate button if you believe in our mission.
From all of us at FWOP, thank you.